Are you tired of having car troubles and not knowing who to trust with your beloved vehicle? Look no further! Our blog is here to help you find the right mechanic shop in Houston. We understand that finding a reliable and trustworthy mechanic can be a daunting task, but we are here to make your life easier.
In this blog, we will provide you with tips and recommendations for finding the best mechanic shops in Houston. We have done the research so that you don't have to, so you can feel confident in your decision when choosing a mechanic.
How Do I Find a Trusted Houston Mechanic Shop?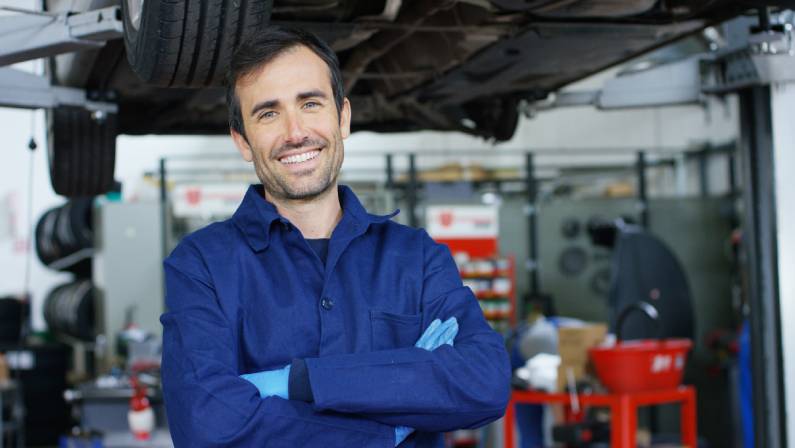 Finding a trusted mechanic shop in Houston can be a challenging task, but with a few key strategies, you'll be on the right track.
Here are some tips to help you find a reliable and trustworthy mechanic:
Ask for Recommendations: Seek recommendations from friends, family, and colleagues who have had positive experiences with mechanic shops in Houston. Their firsthand experiences can provide valuable insight into the quality of service offered.
Read Online Reviews: Check out online reviews on reputable platforms like Google or Yelp. Pay attention to reviews that mention the shop's professionalism, expertise, and customer service.
Research Certifications and Credentials: Look for mechanic shops that employ certified technicians. Certifications from organizations indicate that the mechanics have undergone rigorous training and are knowledgeable in their field.
Visit the Shop: Take the time to visit the mechanic shop in person. Look for a clean and organized workspace, state-of-the-art equipment, and friendly and knowledgeable staff. A well-maintained shop demonstrates professionalism and attention to detail.
Ask for Estimates: Contact different mechanic shops to get estimates for the services you need. A trustworthy mechanic shop will be transparent about the costs and provide a detailed breakdown of the services they will be performing.
Inquire About Warranties: Ask about the warranties offered by the mechanic shop. A reputable shop will stand behind its work and offer guarantees on repairs and parts.
By following these tips, you can increase your chances of finding a trusted and reliable mechanic shop in Houston that will provide excellent service and take great care of your vehicle.
What Services Do Mechanic Shops in Houston Offer?
Mechanic shops in Houston offer a wide range of services to meet the needs of vehicle owners.
Here are some common services you can expect to find:
Routine Maintenance: Auto shops in Houston, TX, offer routine services such as oil changes, tire rotations, brake inspections, and fluid checks. These services are essential for keeping your vehicle running smoothly and maintaining its longevity.
Diagnosis and Repairs: If you're experiencing issues with your vehicle, a mechanic shop can diagnose the problem and make necessary repairs. This can include engine repairs, transmission repairs, electrical system repairs, and more.
Wheel Alignment and Balancing: Proper wheel alignment and balancing are crucial for optimal tire performance and to prevent uneven tire wear. Many mechanic shops offer this service to ensure your vehicle's suspension and steering systems are in alignment.
Air Conditioning and Heating: If your vehicle's air conditioning or heating system is not functioning properly, a mechanic shop can diagnose and repair the issue. They can recharge the AC system, replace faulty components, and ensure your vehicle's interior is comfortable.
Tire Services: Mechanic shops can provide services such as tire rotations, tire repairs, and tire replacements. They can also assist with selecting the right tires for your vehicle, ensuring safety and optimal performance on the road.
Diagnostic and Computer Services: With modern vehicles relying heavily on computer systems, mechanic shops are equipped to diagnose and address any issues related to your vehicle's onboard computer. They can perform diagnostics and reprogramming to ensure your vehicle's systems are functioning correctly.
These are just a few examples of the services offered by mechanic shops in Houston. It's important to choose a shop that offers comprehensive services to cater to all your automotive needs.
How Can I Evaluate the Reputation of a Mechanic Shop in Houston?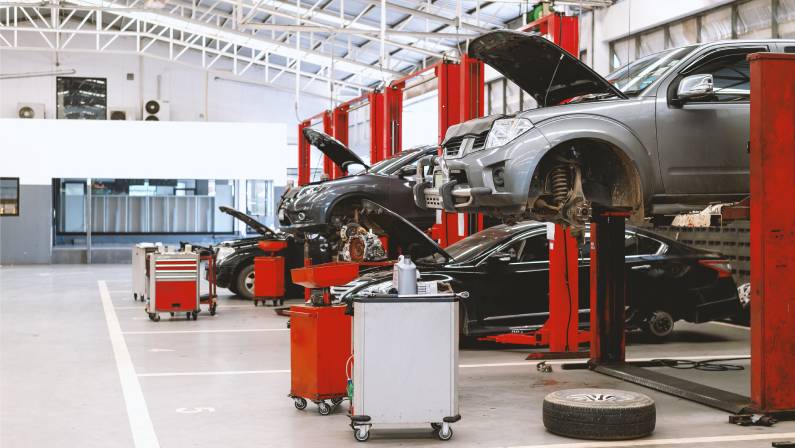 When it comes to finding a reliable and trustworthy mechanic shop in Houston, checking the shop's reputation is crucial. A positive reputation indicates that the shop provides high-quality services and is committed to customer satisfaction.
Here are some ways to evaluate the reputation of a mechanic shop in Houston.
One way to evaluate the reputation of a mechanic shop is to check out online articles about the shop, including reviews and testimonials. Reviewers will often share their experiences with the mechanic shop, including the quality of services, customer service, cost, and communication.
Look into Recommendations
Ask for recommendations from friends, family, and colleagues who can vouch for the mechanic shop's reputation. They may even be able to provide helpful insights into the mechanics' expertise, quality of work, and overall service.
Stop by the Mechanic's Office
A quick walk-in to the mechanic shop can provide valuable insights into the shop's reputation. Take a look around and assess the cleanliness, organization, and general atmosphere of the shop. A clean, well-organized shop with friendly and helpful staff members can indicate quality service.
Ask the mechanic shop to provide references from past clients to get an idea of the shop's reputation. Contacting references and discussing their experiences with the shop can help you determine if the shop is trustworthy and can provide quality service.
Look for Industry Recognition or Awards
Industry recognitions and awards are a good indicator of a mechanic shop's excellent reputation. Such recognitions include being awarded the "Best Mechanic Shop in Houston" or receiving an award for excellent customer service. Look for such accolades on the company's website or social media pages.
By utilizing these strategies, you can evaluate the reputation of a mechanic shop to make an informed decision before entrusting your vehicle to their care.
What Certifications and Credentials Should I Look for in a Mechanic Shop?
When it comes to finding a reputable and knowledgeable mechanic shop in Houston, it's essential to look for those who hold the appropriate certifications and credentials. These credentials ensure that the mechanic is trained and qualified to provide quality service to your vehicle.
Here are some certifications and credentials to look for in a mechanic shop.
National Institute for Automotive Service Excellence (ASE) Certification
ASE certification is one of the most recognized and respected certifications in the industry. Mechanics who have earned ASE certification have passed a rigorous examination covering various automobile repair and maintenance services. This certification demonstrates a mechanic's expertise and commitment to maintaining high standards of professionalism. 
Automotive Service Association (ASA) Membership
The Automotive Service Association is an organization that provides training, resources, and support to automotive businesses. A mechanic shop that is a member of the ASA has access to valuable industry information and adheres to a code of ethics and industry standards.
Original Equipment Manufacturer (OEM) Certifications
Original Equipment Manufacturer certifications indicate that the mechanic shop has undergone specialized training directly from the automobile manufacturer. This type of certification ensures that the mechanic has the expertise and knowledge to repair and maintain the specific make and model of the vehicle. 
When looking for a mechanic shop, be sure to ask about the certifications and credentials that their mechanics hold. This information will help you make an informed decision and ensure that your vehicle's maintenance and repairs are in the hands of qualified professionals.
How Can I Assess the Quality of Workmanship at a Mechanic Shop?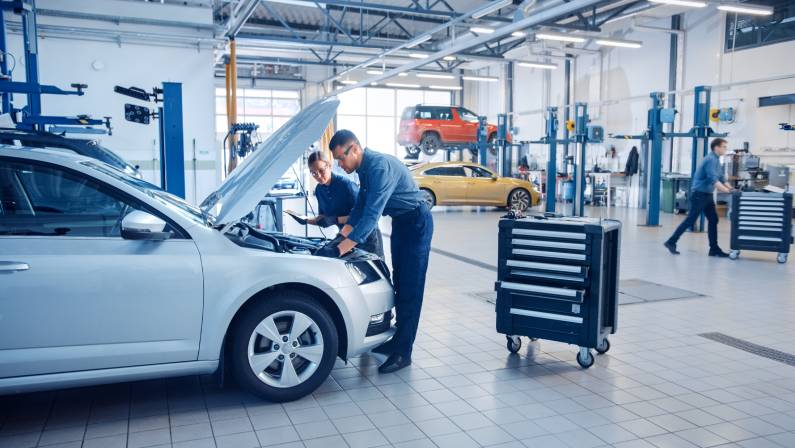 When searching for the right mechanic shop in Houston, assessing the quality of workmanship is crucial to ensuring that your vehicle receives reliable and trustworthy service.
To help you make an informed decision, consider the following factors:
Find Out About Specializations
Inquire about the mechanic shop's specializations and areas of expertise. Some shops may specialize in certain makes or models of vehicles, while others may have experience with a particular type of repair. Choosing a shop with expertise relevant to your vehicle can ensure that the workmanship meets your specific needs.
Request Examples of Previous Work
Ask the mechanic shop for examples or documentation of their previous work. This can include before and after photographs, testimonials, or references from satisfied customers. Reviewing these examples can give you an idea of the shop's workmanship and the quality of their repairs.
Inquire about the mechanic shop's warranty policy on parts and labor. A reputable shop confident in its workmanship should offer a warranty that provides coverage for a reasonable period. A warranty can give you peace of mind knowing that you are protected in case any issues arise after the repair.
Openness and Communication
Effective communication is essential when assessing the workmanship of a mechanic shop. A reliable shop should be open to discussing the repair process, explaining the necessary work, and answering any questions you may have. Clear and transparent communication can help ensure that the repairs are done to your satisfaction.
Lastly, consider the level of customer service provided by the mechanic shop. Friendly and attentive staff who prioritize customer satisfaction can enhance your overall experience and indicate a commitment to quality workmanship. A shop that values customer service is more likely to take pride in its work and provide excellent service.
By considering these factors, you can assess the quality of workmanship at a mechanic shop in Houston and find the right one to trust with your vehicle repairs. Remember to prioritize reliability, expertise, and customer satisfaction when making your decision.
Does the Location and Convenience of a Mechanic Shop Matter?
When searching for a mechanic shop in Houston, it's important to consider the location and convenience of the shop. Here are some factors to consider when it comes to the location and convenience of a mechanic shop:
The distance between the mechanic shop and your home/workplace is an important consideration. Having a shop that is conveniently located can save you time and reduce the hassle of traveling long distances. It's often preferable to find a shop that is within a reasonable driving or walking distance.
In emergency situations where your car breaks down or experiences a mechanical issue, having a mechanic shop nearby can be of great help. It allows for quicker response times and reduces the stress of finding a solution in a time-sensitive situation.
Availability of public transportation
If you rely on public transportation, it's worth considering a mechanic shop that is near bus or train lines. This way, you can easily drop off your car for maintenance or repairs and still have an accessible mode of transportation to get to work or run errands.
Find out if the mechanic shop has extended operating hours, especially if you have a busy schedule. Some shops may offer early morning or evening appointments, allowing you to drop off or pick up your vehicle at a time that suits you best.
Consider whether the mechanic shop is located near amenities such as restaurants, coffee shops, or shopping centers. This can be convenient if you need to wait for your vehicle to be serviced or repaired. Having options nearby can make the wait more enjoyable and save you from getting bored or hungry.
Remember, the location and convenience of a mechanic shop can greatly impact your overall experience. Take the time to research and choose a shop that not only offers quality service but also meets your needs in terms of proximity and convenience.
What Factors Affect the Pricing at Mechanic Shops in Houston?
Understanding the factors that affect pricing at mechanic shops in Houston can help you make informed decisions and avoid any surprises.
The following factors may influence the pricing:
Labor expenses play a significant role in the overall pricing of mechanic shops. Skilled technicians who provide quality workmanship deserve fair compensation for their expertise. Shops with highly skilled and certified technicians may have higher labor costs, which can be reflected in the pricing.
The cost of materials and parts used for repairs can vary depending on the quality and brand. Some shops may use aftermarket parts, which can be cheaper, while others may use Original Equipment Manufacturer (OEM) parts, which tend to be more expensive. The choice of materials and parts can have an impact on the pricing.
The complexity of the repair job can also affect the pricing. Certain repairs may require more time, specialized tools, or expertise. Complex jobs may come with additional costs due to the level of skill and effort required to complete the repair.
Diagnostic Tools and Technology
Diagnostic tools and technology used by mechanic shops can impact the pricing. Shops equipped with advanced diagnostic tools and technology may be able to identify and resolve issues more efficiently, which can lead to higher costs. However, advanced tools and technology can also ensure accurate diagnoses and high-quality repairs.
Mechanic shops have various indirect costs that need to be factored into their pricing. These costs can include rent, utilities, insurance, and overhead expenses. Shops with prime locations or larger facilities may have higher indirect costs, which may be reflected in their pricing.
Competition within the market can also influence pricing at mechanic shops in Houston. In areas with numerous shops, the presence of rivalry can result in competitive pricing. Shops may lower their prices or offer discounts to attract customers, while others may try to differentiate themselves through higher-quality workmanship and premium pricing.
Can I Trust the Estimates and Recommendations Provided by Mechanic Shops?
Getting an estimate and receiving recommendations from a mechanic shop is a crucial aspect of vehicle repair and maintenance. However, it's natural to wonder if you can trust the information provided by the shop.
Here are some factors to consider:
Transparency and Communication
A trustworthy mechanic shop should be transparent and communicative when providing estimates and recommendations. The shop should explain the required repairs in detail, answer any questions you may have, and provide documentation if necessary. Clear and concise communication can help build trust between you and the shop.
The reputation of a mechanic shop can also serve as a good indicator of trustworthiness. Reading reviews, asking for recommendations, and conducting research can help you determine if the shop has a history of satisfied customers and quality workmanship. Shops with a good reputation are more likely to value customer satisfaction and prioritize reliable estimates and recommendations.
When in doubt, getting a second opinion can provide additional clarity and assurance. Seeking a second opinion from a different mechanic shop can give you a better sense of the underlying issues and recommended repairs. A trustworthy shop will be open to second opinions and will not pressure you into unnecessary repairs.
Choose a Reliable Houston Repair Facility
When searching for a mechanic shop in Houston, it's important to consider various factors such as quality workmanship, pricing, convenience, transparency, and trustworthiness.
By considering these factors, you can ensure that your vehicle receives reliable and trustworthy service. Remember to prioritize communication, expertise, reputation, and second opinions when making your decision on a mechanic shop.
With more than 15 years in the business, Status Automotive and Collision has established itself as the best mechanic in Houston. We are here to provide high-quality care so that you can keep your car running longer and more smoothly. We want to make sure you get the most value out of your car because we recognize what a significant investment it is.